4.89 out of 5
20000+ Satisfied Customers
Finally! Enjoy a Lasting Hair-Free and Smooth Face Without Damaging Your Skin

With its 17mm discs, the Pluxy™ Epil Pro 3.0 gets to hair 4x shorter than waxing, plucking it straight from the root and keeping it from growing for up to 4 weeks, ensuring that it grows thinner with each removal.



What Makes Our Body Epilator Perfect For You Complete Hair Removal
Our Body Epil Pro removes even flat-lying hairs from the root in a single stroke, ensuring your skin is smooth and irritation-free. Hair grows back slower and thinner, providing lasting smoothness. At-Home Salon Experience
With textured ceramic discs, the Body Epil Pro eliminates even the shortest hairs, as small as 0.5mm, straight from the roots. Say hello to salon-like smooth skin that lasts for up to four weeks! Precision Contouring
Effortlessly adapts to every curve, efficiently reaching tricky areas like knees and underarms. Precision hair removal has never been this easy. Cordless & Waterproof Freedom
Embrace the convenience of our cordless, waterproof device. Dive into the bath or shower and tackle hairs four times shorter than wax can remove - wet or dry.

More Convenient and Less Painful Than Waxing
Experience damage-free results with our body epilator. Gently buff away dry, calloused skin using our exfoliation head, and use our shaving head to perfect bikini lines. Enhanced Skincare
The Body Epil Pro is not just about hair removal; it's a skin-enhancing experience. Enjoy soft, smooth skin you'll want to show off!

No more shaving and waxing!
Salon results for a fraction of the price
Our Promise
We get it. Being a woman with unwanted body hair can feel like a constant uphill battle.
Never-ending appointments to wax hair off, unsightly red bumps and spots, painful ingrown hairs, and that dreaded period waiting for hair to grow back long enough to be waxed again - it's neither easy nor affordable.
That's why we created the Body Epil Pro. To make your life easier, your skin happier, and your confidence boosted. With our innovative technology, you're not just saving time and money; you're securing freedom. Your body hair troubles are officially a thing of the past!

DERMATOLOGICALLY TESTED
IRRITATION FREE

ANTI-BACTERIAL
ANTI-ACNE

NO DAMAGE

NO TOXIC CHEMICALS
Not All Epilators Are Made the Same
There are a lot of epilators on the market, but unfortunately, a lot of them do not take care of your skin's health. They are just as abrasive as razors and hurt just as much as waxing. Maybe you've even used one like that before, and you're now a little skeptical about buying a new epilator. But here's what makes Pluxy Epil Pro so different: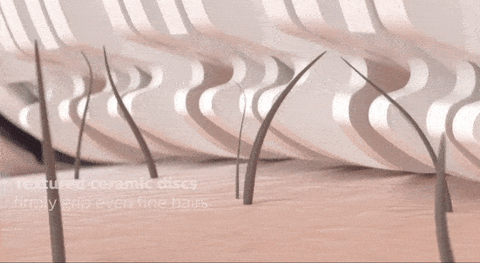 Designed specifically for facial hair
The Pluxy™ Epil Pro 3.0 has 17mm discs that can get to the thinnest and shortest hairs on your face without trouble.

Patented Glide Technology
To make it glide over your skin with precision but also gentleness. It allows the epilator to pull away the hair WITHOUT damage to your skin.

The Silver Ion Tweezers
To prevent harmful bacteria from getting into your pores when they are most sensitive (which is right after the uprooting of hair). Silver ion is used in the medical industry for its antimicrobial and antibacterial properties, which we prioritise in our epilator.

Completely water resistant
Completely water resistant, so you can make your skin smooth like a baby's even in the shower. The water can help the process be even more painless.
Your face deserves nothing but the absolute best treatment
SPECIAL OFFER:
PLUXY™ BODY EPIL PRO IS AVAILABLE WITH A $56.00 DISCOUNT*
FREE SHIPPING ON ALL ORDERS TODAY!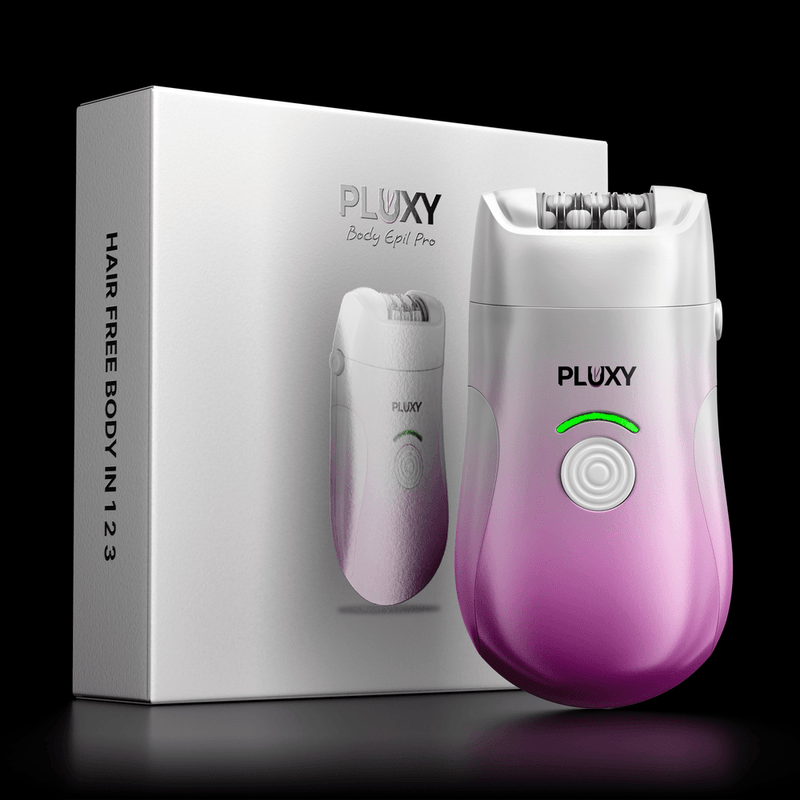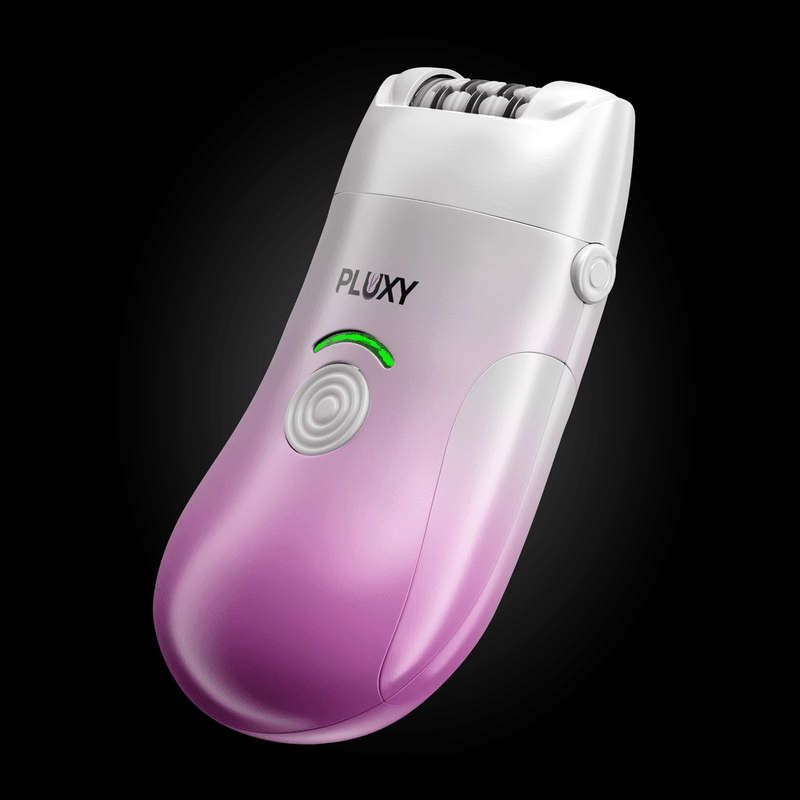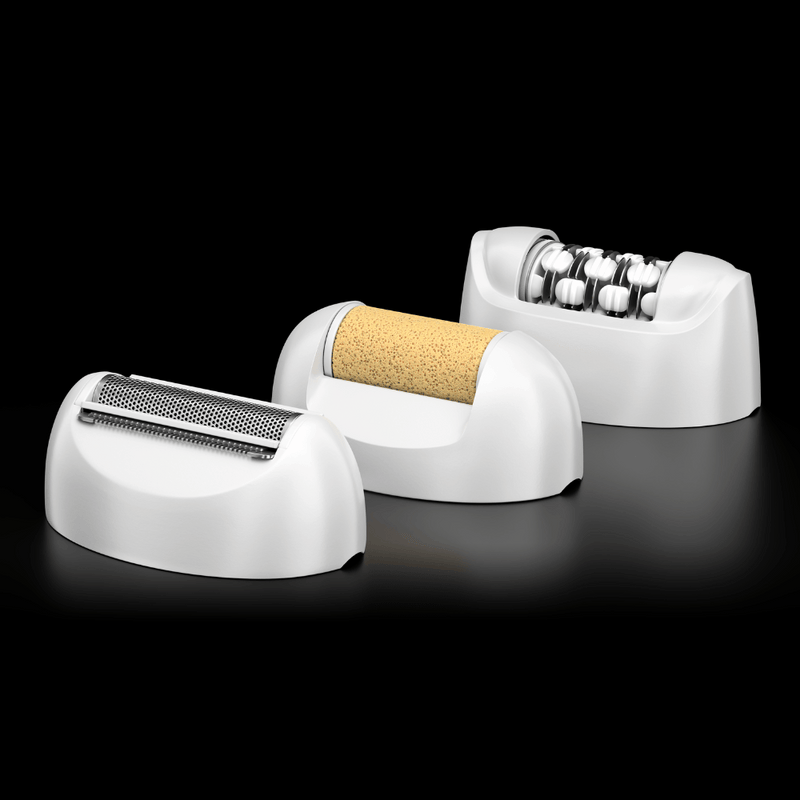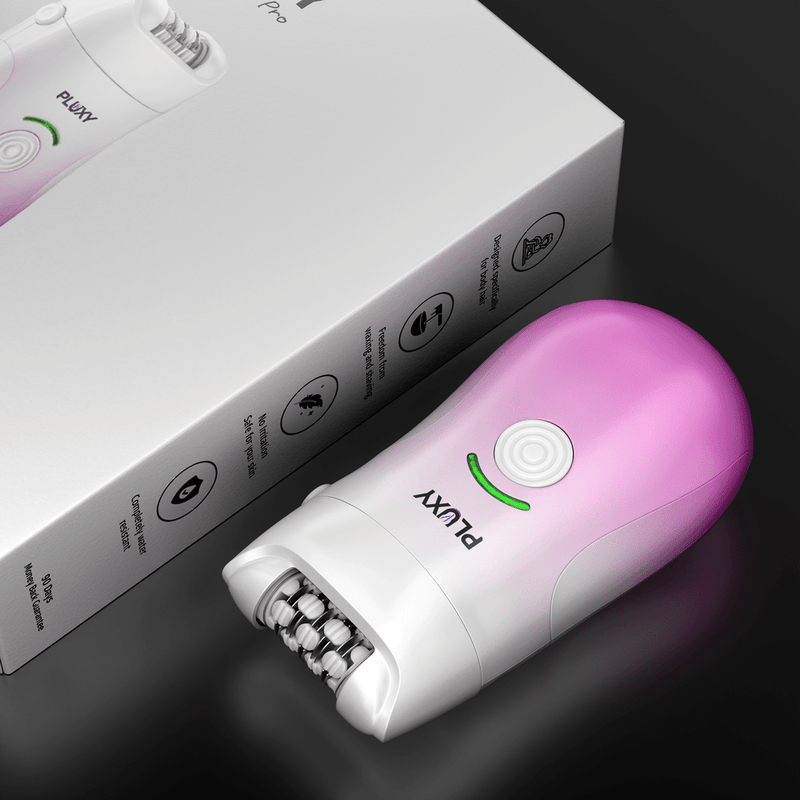 PLUXY - BODY EPIL PRO
Almost Gone
203 people are currently looking at this
90 Day Money Back Guarantee

Free Worldwide Shipping
20,000+ 5 Star Reviews
"I used to work hard to keep my face hair-free and had to tweeze every day or two. Shaving helped, but it left a rough sandpaper feeling on my skin. PLUXY has made a huge difference - my hair growth has slowed down and the hairs that do grow back are finer. In some areas, it hasn't even grown back. This thing is a miracle worker!!"
- Sara Bennett - USA 🇺🇸
Getting Rid of Body Hair Has Never Been Easier

No more shaving and waxing!
Salon results for a fraction of the price
PLUXY™ - EPIL PRO 3.0

COMPETITORS

Sensitive-Skin Friendly

Yes

No

Designed For The Face

Yes

No

Price

$$

$$$$

Verified Results

Yes

?

Free Shipping

Yes

No

Money Back Guarantee

90 day*

No
SAVE TIME.
SAVE WATER.
SAVE $$$
Shaving

$720

Waxing

$2,340

Laser

$2,500
Or Just 4 Payments of $20.75/month
*All costs evaluated over 3 year period.
I WANT BABY SMOOTH SKIN NOW
Not painless
You could not have a product that quickly rips the hair out of the follicle and not have some discomfort. But you do sort of get used to it and if it's an area that has never been shaven, much less discomfort. I wish I would've started out with this when I was 12…🤷🏼
ITS UNBELIEVABLE !
I don't usually spend my time writing reviews but—- I know this is gross BUT I have long chin hairs and upper lip hairs. I shave them with one of those new products that you go round and round in circles AND yes it does shave them,( like using a regular razor would) HOWEVER, I then may visit someone for an hr and go to groc store . By the time I get home I have what feels like 100 pieces of stubble on upper lip and chin. It's horrific. I bought this knowing I was prob just wasting my money BUT NO!!! I tried it and yes since it is pulling hairs out completely it did hurt somewhat but I proceeded onward. This sounds ridiculous to say but I feel in way it is life changing. I was so tired of feeling stubble and hairs even after I had attempted to shave them. I now know I can use the product and not have to worry about who is starring at my chin hairs/stubble the next day..
very good - and NOT painful : )
I was hesitant about buying this, but went ahead and tried it.
It is really good. I don't have much facial hair, but the little I do have comes off nicely and the skin feels smooth afterward.
Of course not every little hair comes off, but it does a great job.
I read reviews saying it was really painful and have to disagree - it is NOT painful at all! Even in more sensitive areas like the upper lip. Maybe because I don't have too much hair, but I am very sensitive and my pain tolerance level is very low. Tip: don't apply too much pressure as you go.
I have not used it for travel, but it is small enough to make it easy to pack.
Great little gadget
The little hairs on my chiny chin chin disappear just like that. And unlike waxing they stay gone longer. Love it.
amazing
let me say I love this device. pulls the hair out perfectly. first time using it and my face feels so sorted and I love it so much im going to buy one for my mom and aunt excited . at first I was nervous but then the pulling of the hair is not bad dont hurt to bad . just a little uncomfortable. but I'm ready to try it again tomorrow
Get it you won't be disappointed
Skeptical For at home and for the price, blown away by results. Had seen a professional for epilating left me blistered for 2 weeks. Laser treatments in past - too costly to keep up with. So I resulted in shaving, I can without a doubt say I'm soo happy to have found something that works for me. A week later and little to no hair showing when I would shave almost twice a day. Don't second guess, make the purchase I hope you enjoy and am surprised as much as I was. Yes it hurts but pain is beauty and it's do able! I have dark and light hairs, some fine, some coarse.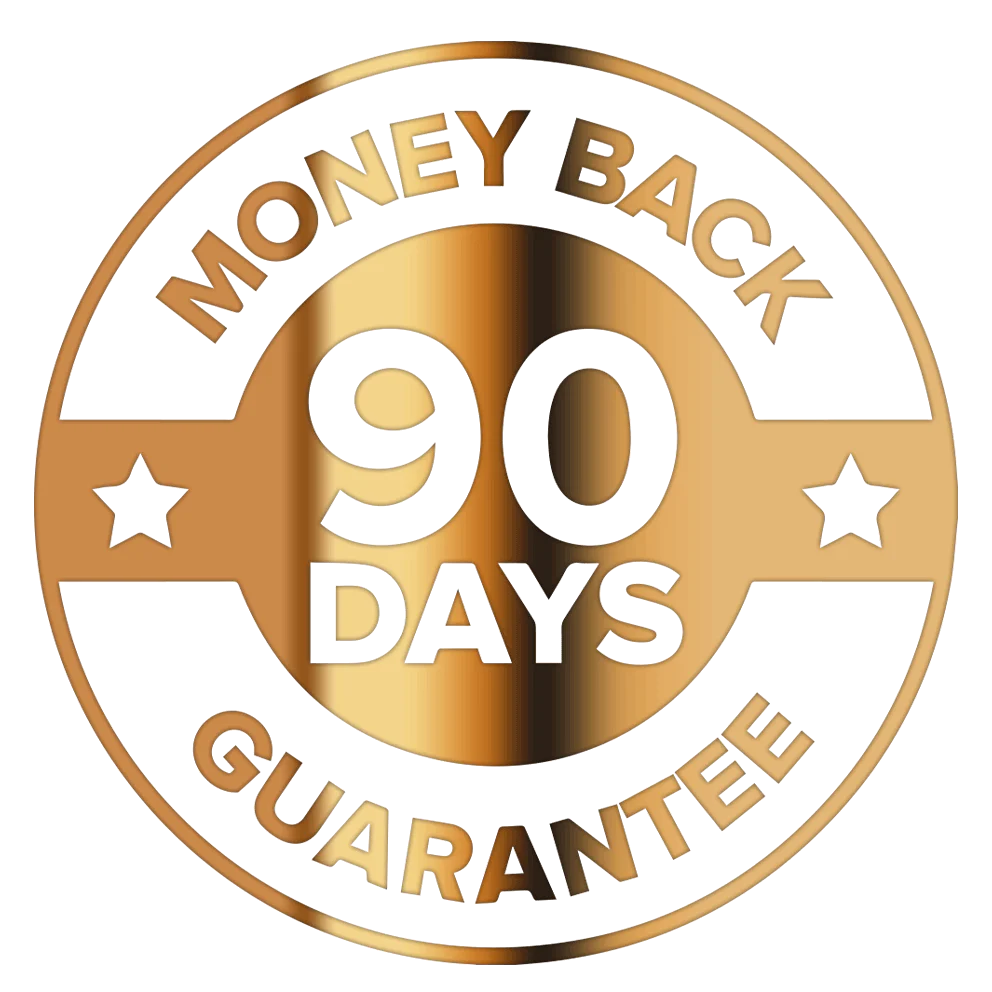 Customer satisfaction is our #1 priority
We make sure you are happy with your new product, you will love it, but in case you don't, you can simply return it within 90 days and we will give you a full refund its that simple.
Any questions? Let us answer them
Pluxy is for women with all skin tones and sensitivity levels. If you're looking to remove hair from the roots and maintain smoother skin for longer, Epil Pro 3.0 is probably a good fit for you.
The Pluxy Epil Pro 3.0 is not only safe to use, but also a superior and more convenient alternative to traditional hair removal methods such as razors, waxing, and other epilators. Its effectiveness and ease of use make it a top choice for those seeking long-lasting, hair-free skin.
Does Pluxy fit all skin types?
Our Epilator is specially formulated to work on all skin types, thanks to its unique diamond-shaped tweezers that prevent scratching, irritation, and discomfort.
What are the differences between using an epilator on wet and dry skin?
When your skin is wet from a warm shower, it is relaxed and your pores are open and softer. This means your skin will be less sensitive and the process will hurt significantly less