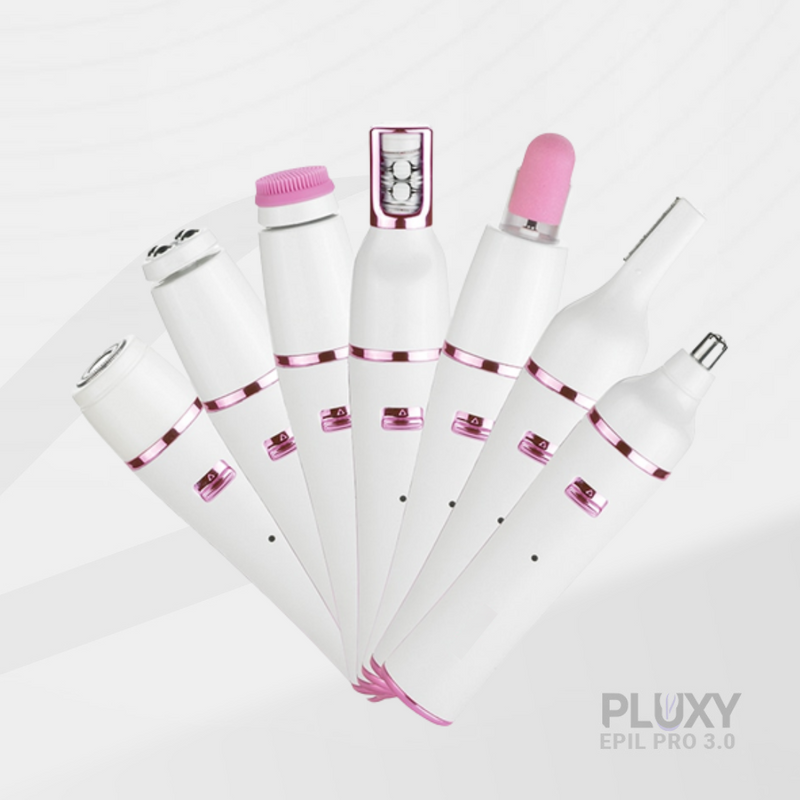 Pluxy Essentials - 6 heads, Unmatched Versatility
Almost Gone
$89.98 USD
$44.99 USD
(YOU SAVE $44.99)
212 people are currently looking at this
Experience beauty like never before, all in one compact, convenient tool. With the Essentials, we're putting the power of a professional beauty routine in your hands. So why wait? Step into a world of salon-quality care from the comfort of home. Discover the Essentials today!
90-Day Money Back Guarantee

Free Worldwide Shipping
20,000+ 5-Star Reviews
"This product is an absolute life changer for someone like me. It's light and easy to maneuver. I'm amazed by the results. I tried everything that came in the box and I am really happy with all of the attachments. They can be used wet or dry, also comes with shaver attachment perfect for bikini area..Would highly recommend to beginners and old hands like alike" - Jennifer Smith - USA
6 Reasons
Women Love the Essentials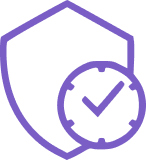 Youthful Hydration
Enhance skin hydration and circulation with our Facial Massager head. Enjoy a fresh, youthful glow every day.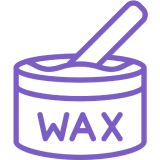 Sharp Brow Definition
Groom and shape your eyebrows to perfection with our Precision Eyebrow Trimmer head. Enhance your features with striking appeal, effortlessly.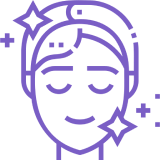 Precision Nose Hair Trimming
Safely remove unwanted nose hairs with precision and comfort. Navigate those tricky spots easily with our Nose Hair Trimmer.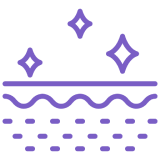 Crystal Clear Cleansing
Experience deep pore cleansing with our Deep Cleansing head. Unveil clear, healthy skin with a spa-like facial at home.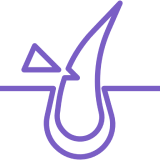 Smooth and Painless Hair Removal
Experience damage-free precision with our Rotary Shaver head. The ultimate solution for peach fuzz. Get a closer, contour-hugging shave.
Elegant Hand Care
Keep your nails polished and beautiful with our Manicure Head. Effortless and elegant nail care, anytime, anywhere.
How to Use Them
01.
Choose the right attachment based on your beauty needs for the day.
02.
Align the pink and white triangles on the choosen attachment and the Epil Pro body. Push untill it clicks into the place and switch on the device.
03.
For each piece, look at the guide. Then, use it and see how well it works!
SAVE TIME.
SAVE TRIPS TO
THE SALON.
SAVE $$$.
Manicures

$1,800

Professional Facials

$3,600

Bikini Waxing

$2,400

Eyebrow Shaping

$1,200
Or 4 payments of $11.24/month
*All costs evaluated over a one-year period.
I WANT ELEGANT SMOOTH SKIN!
What's in the
BOX?
With the Essentials, we're not just giving you one solution. but a complete package to cater to all your beauty needs. So you can feel confident in your skin 24/7. Here's what you'll find in the box: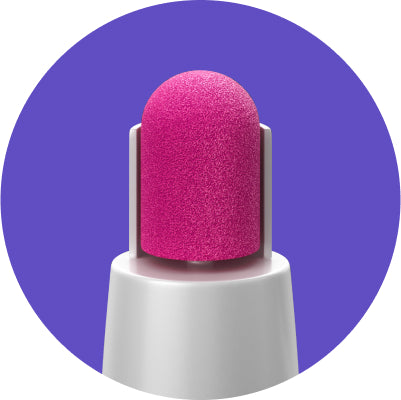 Manicure Head
Keep up appearances with a healthy shine and clean cuticles & nails.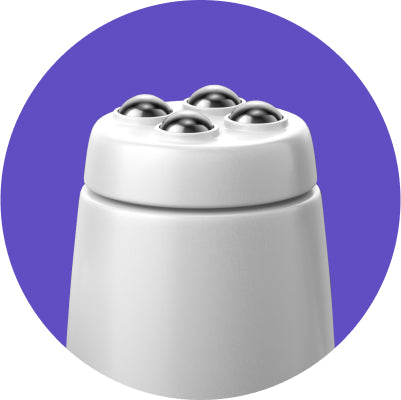 Massage Head
Promotes blood flow & collagen production giving you a youthful glow.
Rotary Shaver Head
Easily navigate curves & contours with gentle precision using your rotary shaver.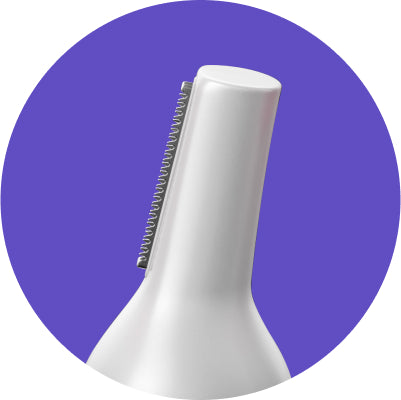 Eyebrow Trimmer
Groom, shape, and trim your eyebrows with laser-like precision.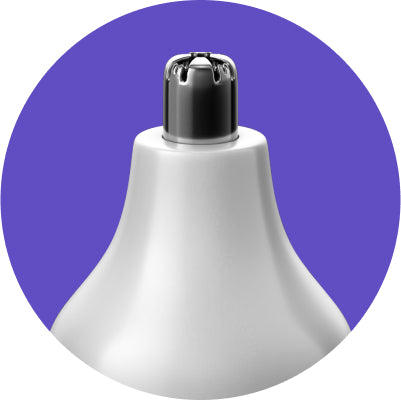 Nose Trimmer
Effortlessly remove unwanted nose hairs with precision and comfort.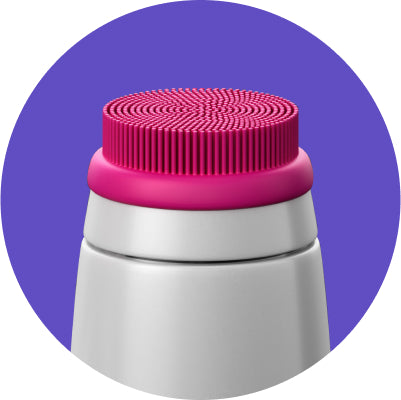 Cleansing Brush
Deeply cleanse to prevent clogged pores, blackheads & blemishes.
WITH MORE THAN
25,000+ Raving Customers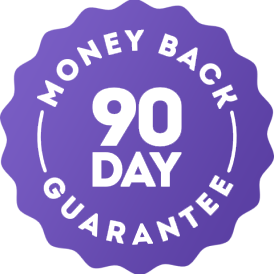 Customer satisfaction is our #1 priority
We make sure you are happy with your new product. We know you will love it, but in case you don't, you can simply return it within 90 days of receiving it, and we'll give you a full refund.

It's that simple.
Any questions? Let us answer them
What are the Essentials?
Got a busy life but crave top-notch skincare at home? Enter the Essentials. They're perfect for you if you want to cut the cost and hassle of salon appointments. Imagine having your head-to-toe glow daily without breaking the bank or your schedule. That's the power of Essentials!
Are they safe to use?
Your skins safety is our top priority. The Essentials attachments are gentle on your skin, giving you professional results without the damage. You can use them confidently and with ease!
What is included?
The Essentials kit includes six handy attachments: a nose hair trimmer, an eyebrow shaper, a rotary shaver for a smooth bikini line, a massager head for a youthful glow, a deep cleanser head for radiant skin, and a manicure head for perfectly groomed nails. It's all the beauty tools you need in one!
Can I use them on wet and dry skin?
Yes, you can! The Essentials attachments are designed to work well on both wet and dry skin. So whether you're in the shower or on-the-go, these tools are ready to use whenever you need them, thanks to their 100% waterproof design.
The
ESSENTIALS
| | | |
| --- | --- | --- |
|   | PLUXY™ - Essentials | Competitors |
| Sensitive-Skin Friendly | Yes | No |
| Designed for At-Home Salon-Quality | Yes | No |
| Easy-to-Use | Yes | No |
| Verified Results | Yes | ? |
| Free Shipping | Yes | No |
| Money Back Guarantee | 90 days* | NO |
Not painless
You could not have a product that quickly rips the hair out of the follicle and not have some discomfort. But you do sort of get used to it and if it's an area that has never been shaven, much less discomfort. I wish I would've started out with this when I was 12…🤷🏼
ITS UNBELIEVABLE !
I don't usually spend my time writing reviews but—- I know this is gross BUT I have long chin hairs and upper lip hairs. I shave them with one of those new products that you go round and round in circles AND yes it does shave them,( like using a regular razor would) HOWEVER, I then may visit someone for an hr and go to groc store . By the time I get home I have what feels like 100 pieces of stubble on upper lip and chin. It's horrific. I bought this knowing I was prob just wasting my money BUT NO!!! I tried it and yes since it is pulling hairs out completely it did hurt somewhat but I proceeded onward. This sounds ridiculous to say but I feel in way it is life changing. I was so tired of feeling stubble and hairs even after I had attempted to shave them. I now know I can use the product and not have to worry about who is starring at my chin hairs/stubble the next day..
very good - and NOT painful : )
I was hesitant about buying this, but went ahead and tried it.
It is really good. I don't have much facial hair, but the little I do have comes off nicely and the skin feels smooth afterward.
Of course not every little hair comes off, but it does a great job.
I read reviews saying it was really painful and have to disagree - it is NOT painful at all! Even in more sensitive areas like the upper lip. Maybe because I don't have too much hair, but I am very sensitive and my pain tolerance level is very low. Tip: don't apply too much pressure as you go.
I have not used it for travel, but it is small enough to make it easy to pack.
Great little gadget
The little hairs on my chiny chin chin disappear just like that. And unlike waxing they stay gone longer. Love it.
amazing
let me say I love this device. pulls the hair out perfectly. first time using it and my face feels so sorted and I love it so much im going to buy one for my mom and aunt excited . at first I was nervous but then the pulling of the hair is not bad dont hurt to bad . just a little uncomfortable. but I'm ready to try it again tomorrow
Get it you won't be disappointed
Skeptical For at home and for the price, blown away by results. Had seen a professional for epilating left me blistered for 2 weeks. Laser treatments in past - too costly to keep up with. So I resulted in shaving, I can without a doubt say I'm soo happy to have found something that works for me. A week later and little to no hair showing when I would shave almost twice a day. Don't second guess, make the purchase I hope you enjoy and am surprised as much as I was. Yes it hurts but pain is beauty and it's do able! I have dark and light hairs, some fine, some coarse.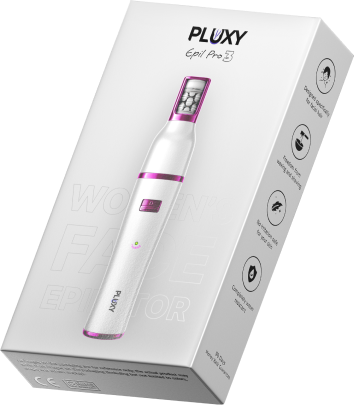 Save 55% on Your Pluxy Essentials!
No need for discount codes – You can use them confidently and with ease! – just place your order and save 55% now!
GLOWING SKIN, AT A DISCOUNT!