Order wholesale from us today
Save in bulk. Drive your business. Get all the Pluxy products you need, when you need 'em.
EMAIL : wholesale@pluxy.co
Contact form
Why You Need To Join
The Pluxy Wholesale Program

Competitive
Pricing
Low MOQ. Save up to 50% on wholesale*

Streamline
Purchasing
Order at your convience and shipping preference You're in control. We're here to help.

Custom Display
Options
Get access to custom Wholesale display stand options...take Pluxy to the next level.

Pluxy is currently sold throughout the United States and sold in 10+ countries around the World.
Wholesale FAQS
How do we contact Pluxy wholesale support?
Email our team at wholesale@pluxy.co or open chat (in the bottom right corner)
How does the application process work?
Simply click apply and fill out all required details about your store (s). Our Pluxy Care Squad will review and get back within 48 hours to help you get started!
Is wholesale available outside of the U.S.?
The Pluxy wholesale program is available to US retailers and select international partners. We are excited to work with retailers from around the world who share our passion for sustainable, high-quality grooming products.
How do wholesale shipping and taxes work?
We charge 10% of your subtotal for shipping. At this time, we only ship via USPS and FedEx. Wholesalers are not required to charge sales tax to retailers because when a wholesaler sells to a retailer, that retailer is not the product's end user.
Don't Just Take Our Word For It
Join Hundreds Of Retailers
Hear what retailers like you are saying about Pluxy

Pluxy set me apart from the competition
★★★★★
Quality is TOP NOTCH. Service is excellent. They ship fast and arrive well packaged! What more can I ask for?
 Lara S.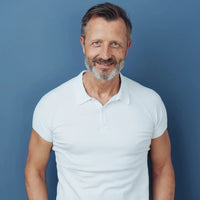 Ditch the plastic razors
★★★★★
Finding their epilator has been a blessing for me. My customers just can't get enough of this epilator and my store is BOOMING!!!
Alex B.

My deal was smooth and successful
★★★★★
I have been in the retail industry for over 20 years and I can honestly say that Pluxy's facial epilators are one of the best products I have ever stocked.
 Sara T.